Me and FixMyWP at Athens 8th WordPress Meetup
Two months ago I was asked by the Greek WordPress Community to attend and share the story behind FixMyWP.com. Needless to say that I couldn't be any happier since I always wanted to talk about my WordPress startup and motivate fellow WP'ers from Greece to try and create their own WordPress related service.
Since my presentation is in Greek I will re-write it in English.
FixMyWP: How it all started
When I was younger, I mean much much younger, I noticed that my father called frequently a handyman to repair all kind of issues that were brought up at in our house. Handyman would fix our plumbing leaks and our internal doors which me and my brother often smashed while playing soccer(or fighting each other) inside our apartment. I remember that my father would often comment that over the years our house repairs cost more than what we would have paid if we bought a new door or a new sink.
To be honest back then I didn't care much about the money my father spent for repairing the house but I did notice that those handymen were very popular among our neighbors and relatives because they would fix something fast and cheap(not the kind of cheap support WPDaily.com -now Torque- wrote about when I asked them to review my newborn service). If only I knew that I would use my "Handyman" experience to enter the WordPress world almost 3 decades down the road.
"Handyman experience" as a WordPress Support Service
Fast forward while working with WordPress I noticed that there were many WordPress sites published and a lot of WordPress developers available to offer their services. While lurking around WordPress.org community forums I also noticed that there were -too- many WordPress users that had small or medium sized issues with their WordPress installation while there were not so many, sometimes even none, people around to help them.
Considering my past where I always had a handyman around my house I realized that there is a need for the WordPress ecosystem where website owners could hire someone to fix their WordPress issues in a fast and efficient(a la carte too) way. So almost 3 years ago I created FixMyWP.com which by that time was only a landing page which described the WordPress Support Services I was ready to offer.
I got my first client few days after the launch so I instantly understood that there was a good chance for FixMyWP to stand out. While working with my clients I discovered some more needs that could be added to my listed WordPress Support Services, one of them was to Clean a Hacked WordPress Website which is at the moment one of the most popular service that I provide to my clients.
FixMyWP.com back then was the first WordPress Support service in Greece and one of the first few in Europe too. Three years after I launched FixMyWP I thought it was about time to socialize(in a good way) with the WordPress community so Athens 8th WordPress Community Meetup was the best way for me to give something back and start this adventure since there will be more to come.
Athens 8th WordPress Meetup
Below you can see some of the event pics and a video which will sound all Greek to you 😉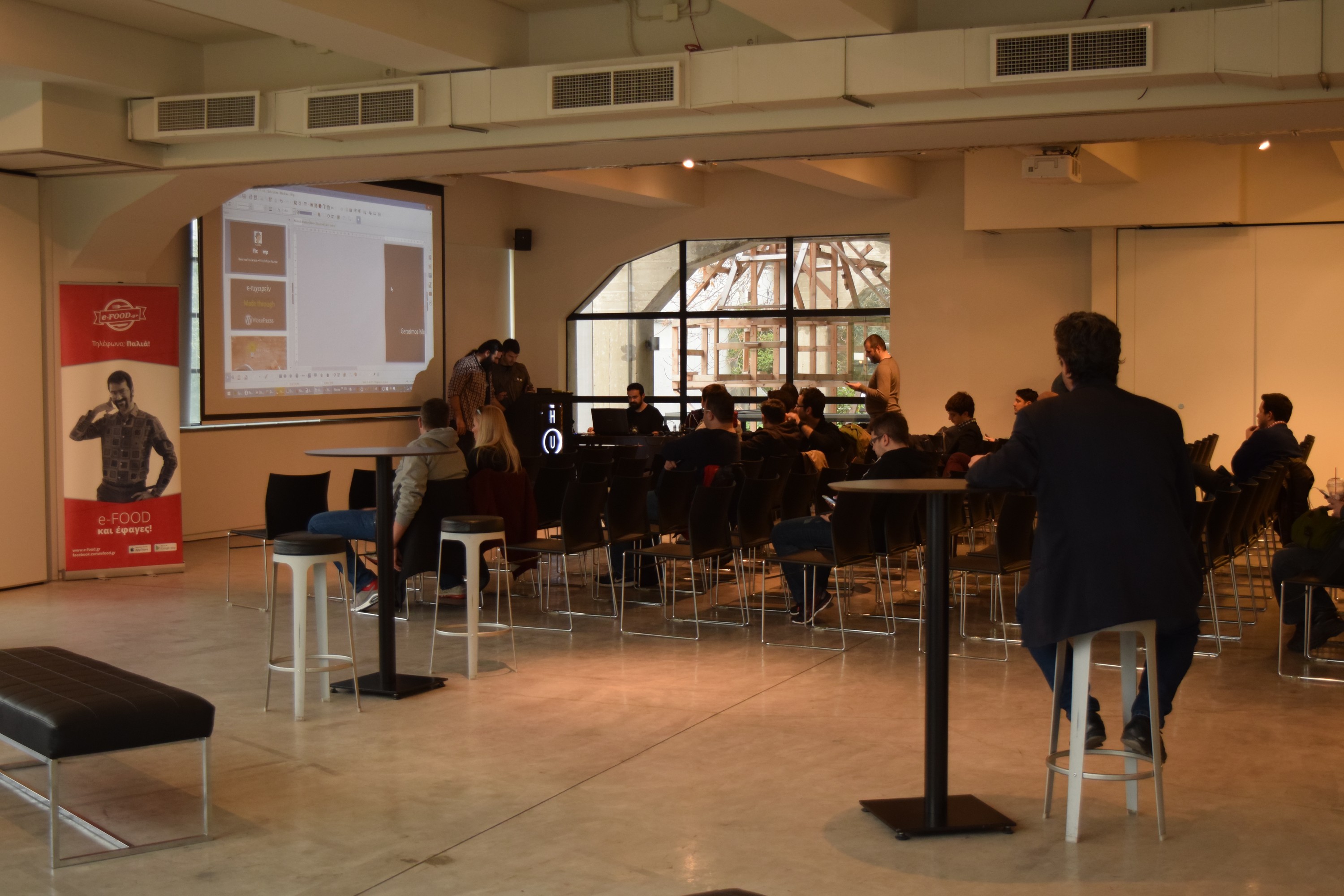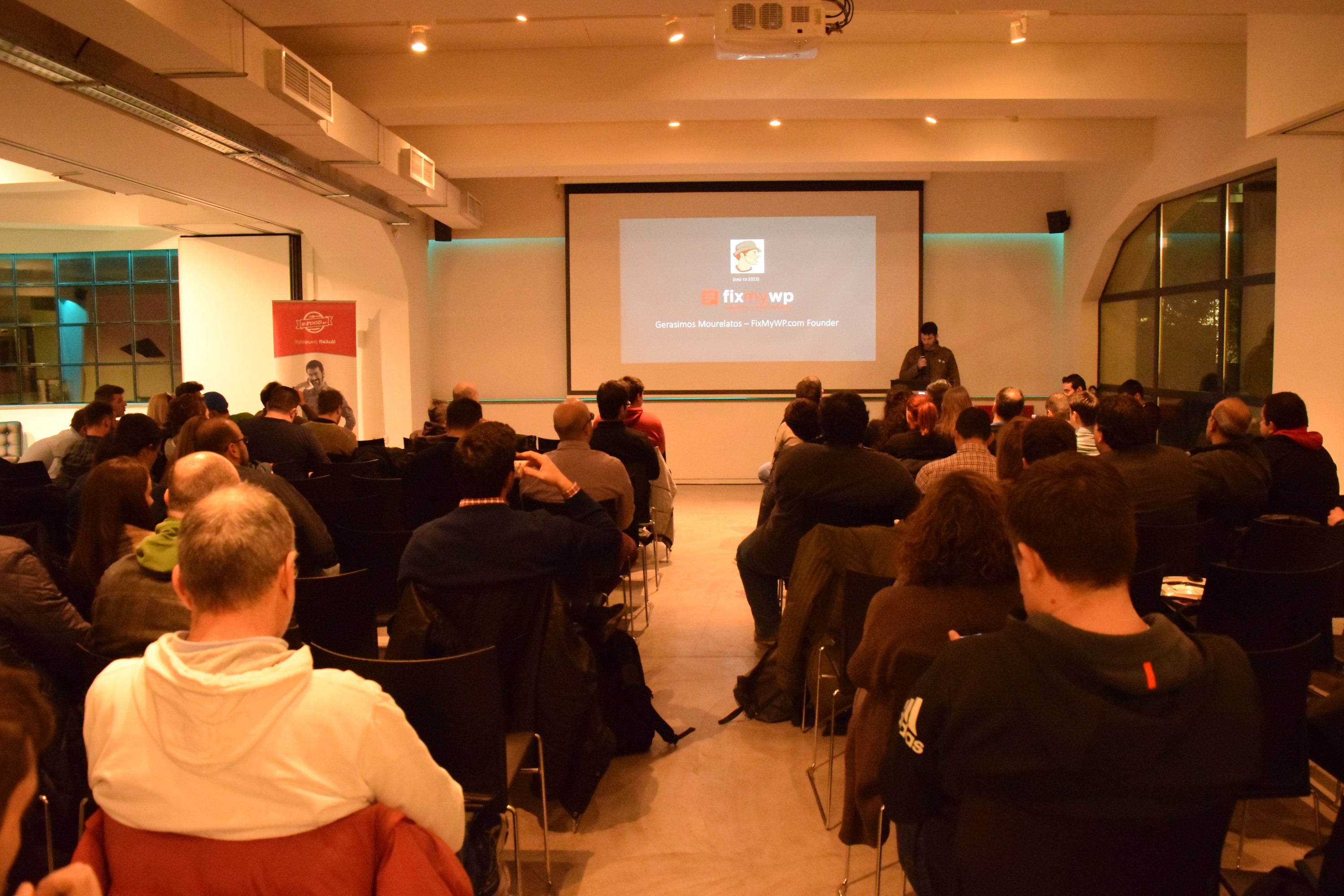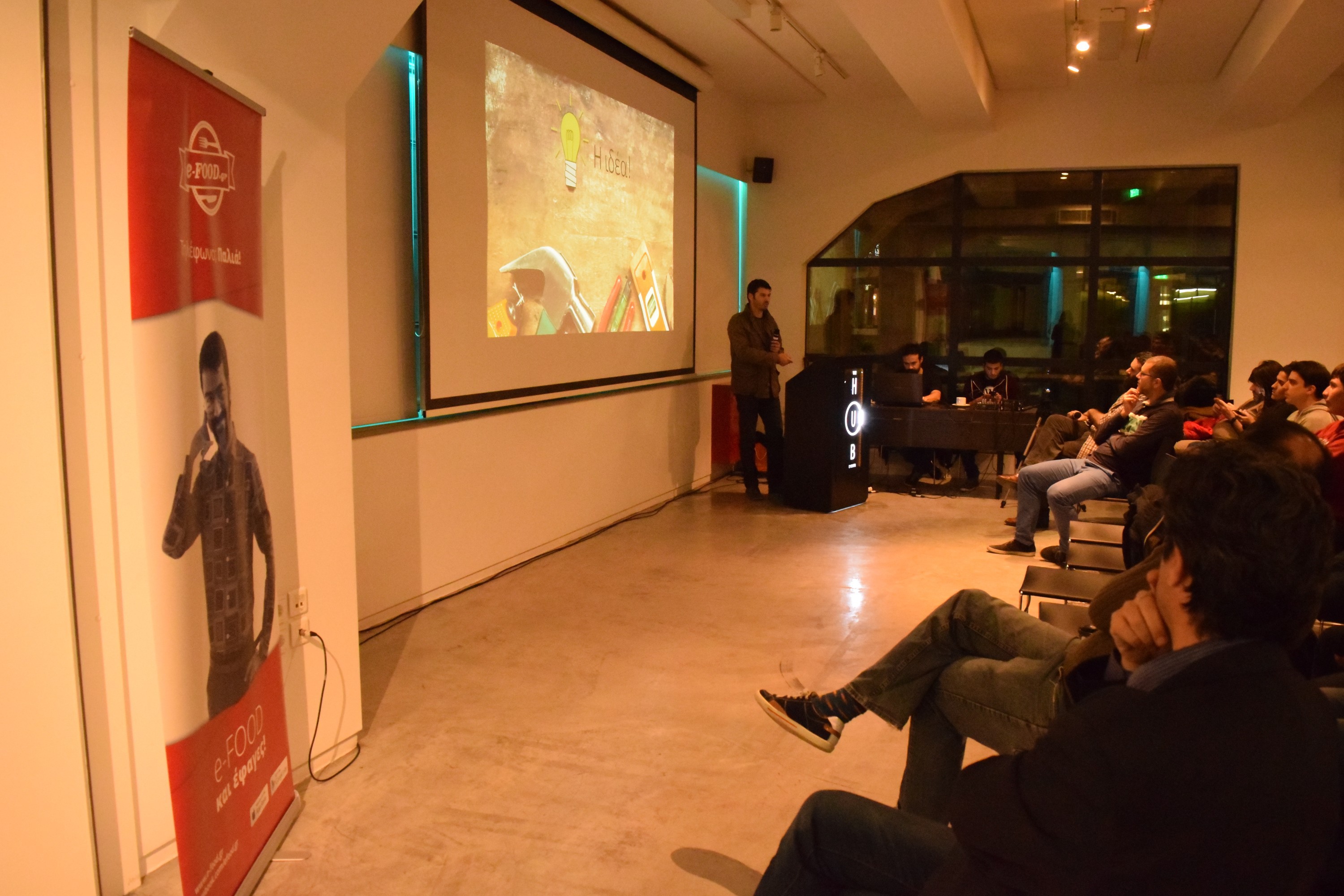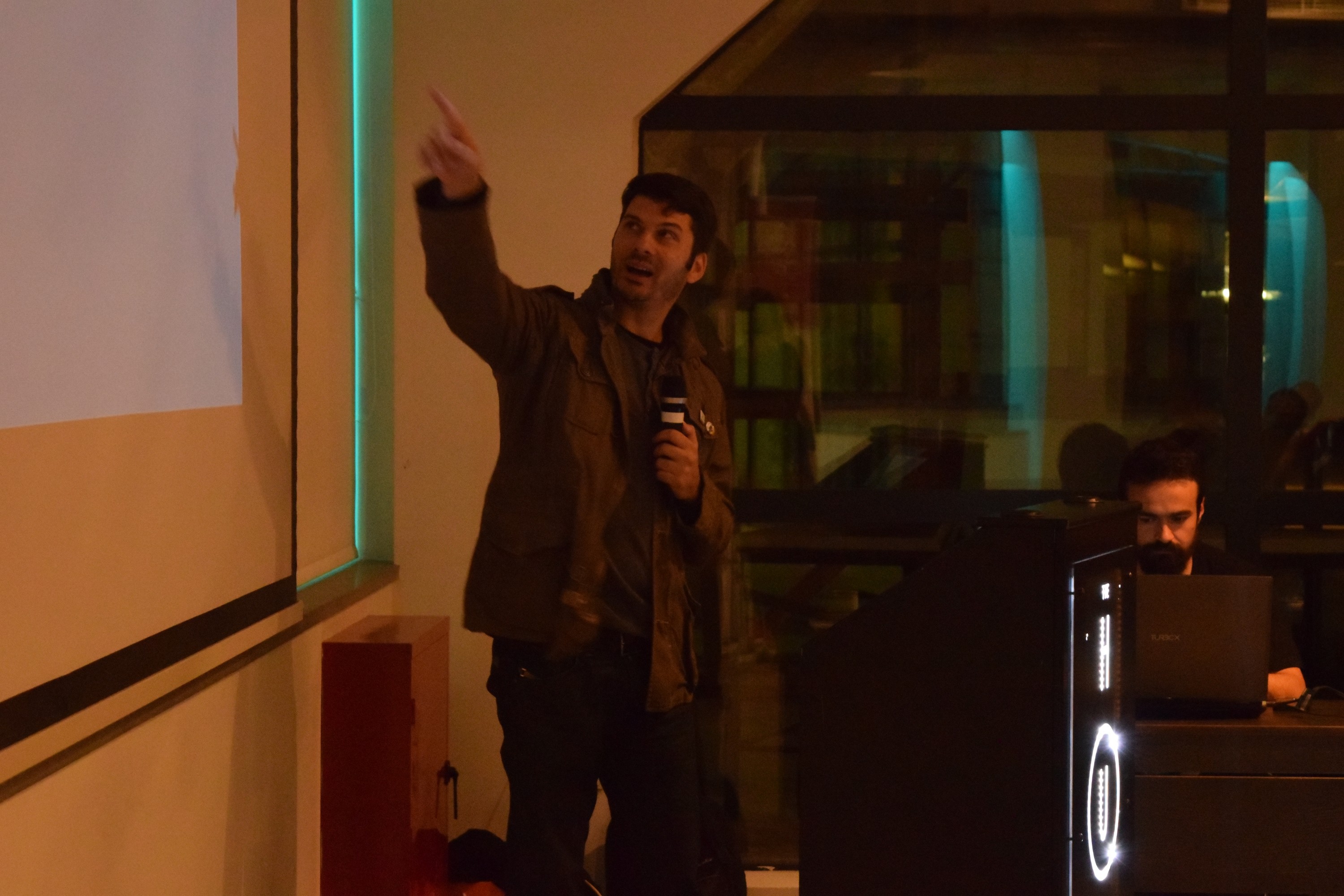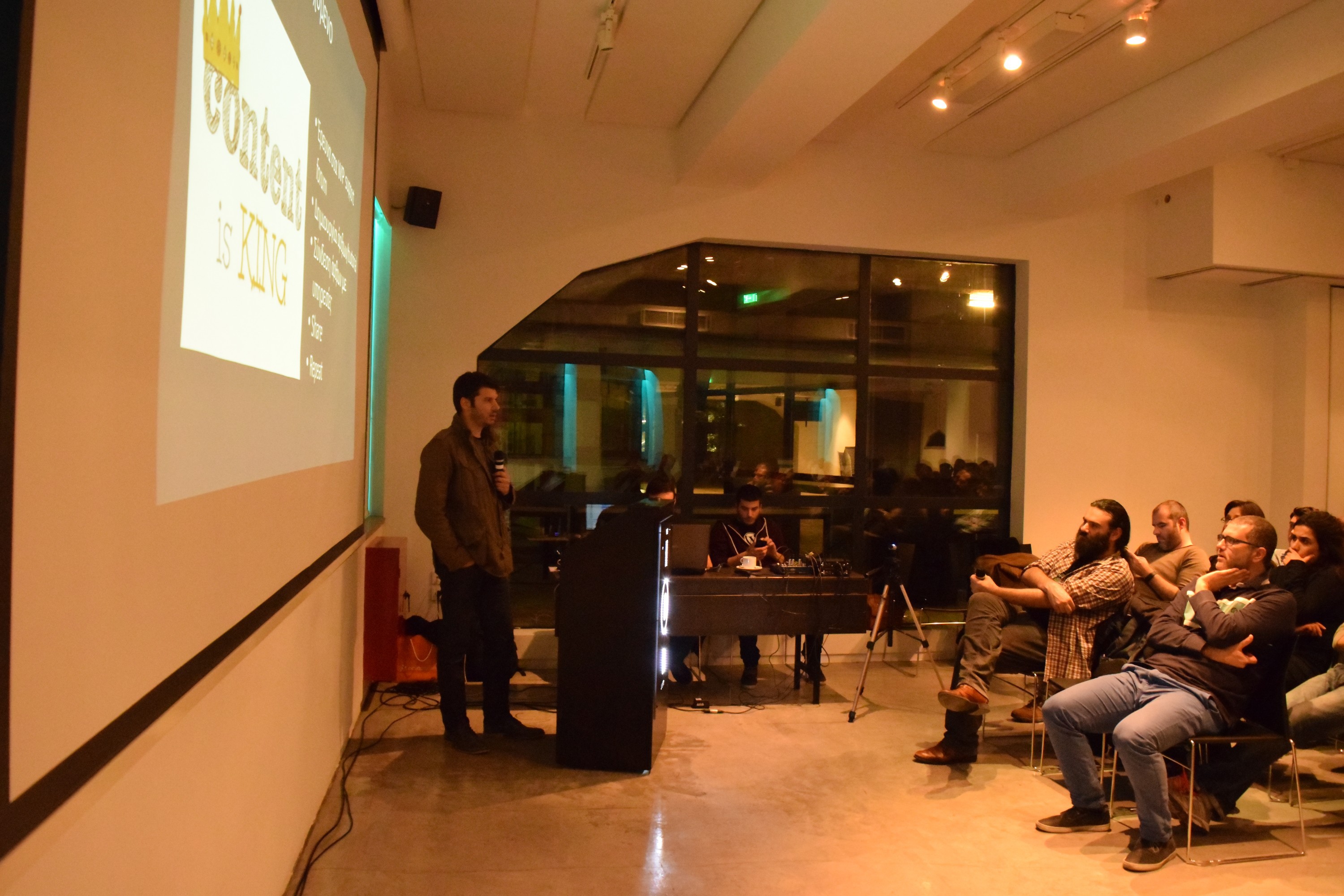 Latest posts by Makis Mourelatos
(see all)