WordPress Been Hacked? Fix Malware Services by FixMyWP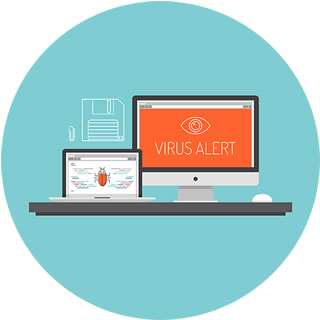 Fix your WordPress Hacked Site without any downtime
Has your WordPress website fallen victim to hackers? Don't panic! We understand the frustration and urgency that comes with a hacked website. That's why our team of expert WordPress developers is here to provide you with top-notch WordPress hack cleanup services.
Our WordPress Hack Cleanup Service is specifically designed to rescue your website from the clutches of malicious hackers. We have the skills and experience to efficiently and effectively remove malware, repair compromised files, and restore your website to its original, secure state.
Why choose our WordPress Hack Cleanup Service?
Swift and Reliable Solutions: Time is of the essence when your website is hacked. Our team works swiftly to clean up your hacked WordPress site, minimizing downtime and ensuring your website is up and running smoothly again.
Expertise and Experience: Our team consists of highly skilled WordPress developers who specialize in handling hacked websites. With years of experience in the field, we have encountered and successfully resolved various hacking scenarios.
Comprehensive Cleanup Process: We leave no stone unturned when it comes to cleaning up your hacked WordPress site. Our thorough cleanup process includes malware removal, patching security vulnerabilities, updating plugins and themes, and implementing additional security measures to prevent future attacks.
Customized Solutions: We understand that every hacking incident is unique. Our team carefully analyzes the specific issues affecting your website and tailors the cleanup process to address your site's specific vulnerabilities.
Ongoing Support and Security: Our commitment to your website's security doesn't end with the cleanup process. We provide ongoing support, maintenance, and security measures to safeguard your WordPress site from future attacks.
Don't let hackers undermine your online presence and reputation. Take action now and restore the security and integrity of your WordPress website with our professional hack cleanup services.
Contact us today to discuss your hacked website repair needs and let our experts take care of the rest. Safeguard your website, protect your visitors, and regain your peace of mind with our reliable WordPress Hack Cleanup Service.
We can clean and update your WordPress Site in 24 hours or less.
Got it fixed AND even recovered my content from a past backup somewhere hidden in my database. If not, I would have lost all my content. - Christopher Schretzenmayr
Get Malware Removal!
Want your site cleaned for free? Get your WordPress Hacked Site cleaned for free ($120 value) when you switch to FixMyWP hosting services. We'll take care of malware removal plus site migration quickly and easily. Let's get started now.

Hacked Fix Process
We Setup a Temporary Branded Holding Page while we work on your site. This will let your visitors know that your site will be under maintainance mode for a while.
We scan both automatically and manually your WordPress Site for any vulnerabilities and malware.
We Clean your WordPress Website from any hacked files, database entries and backdoors.
We update your site core files, themes and plugins to the latest version available making sure its patched and secured for any future hacking attempts.
We run a security scan making sure your site is free of malware.
We Verify ownership of your site in Search Console.
We submit a Google Review Request in order to remove your site from its blacklists.
We email you back a Malware Removal Report.
Hacked Fix Cases
Defaced Sites
Pharma Hacks
Spam links in theme source files and site content
Drive by Downloads
Website Backdoors
MySQL Injections
Cross Site Scripting(XSS)
Spam E-mail Abuse
Blacklist Removal
Browser Warnings
Google Warnings
Phishing
Malware
Content Injections
Spammy Redirects
WordPress Hacked?
You have worked hard to create your WordPress website, far too hard for someone to come along and ruin it. Hacking can occur for a number of reasons:
compromised ftp credentials
outdated WordPress installation
vulnerable themes and plugins
insecure web hosting and weak passwords
A Hack-Free Future
A hack will have a hugely detrimental effect on your reader base and search engine ranking. This is caused by the insertion of malicious code and the distribution of malware.
Not only does this put your readers at risk, it will lead to a drop in rankings, or worse, a complete ban from search engines.
You do not want this to happen and neither do we.
Our Expertise
If you have had your WordPress website hacked what to do next is a very important step to make. We are skilled in dealing with all manner of hacking issues and have the necessary expertise to ensure your WordPress Website is not only cleaned, but also protected from a similar situation happening in the future.
We will review all of your code, files, and plugins to ensure there is no malicious code and make sure that everything is up-to-date with your website to prevent the bad guys from prospering.
Top Priority
This is a priority service that will restore your WordPress Hacked Website in a day or less, making sure that hackers won't visit you again.
Our Guarantee
Peace of mind 60 day guarantee period. If your website is hacked again during the guarantee period we will clean your site FREE OF CHARGE.
Fix Your Hacked WordPress
Get in touch with us today for us to start your hacked website repair to get back in control of your website and where it belongs, in your hands.

Contact us now to get started with the malware removal and chat with us about other ways we can help!
Let Us Clean Your Site!