The Latest WordPress SEO Trends You need to Know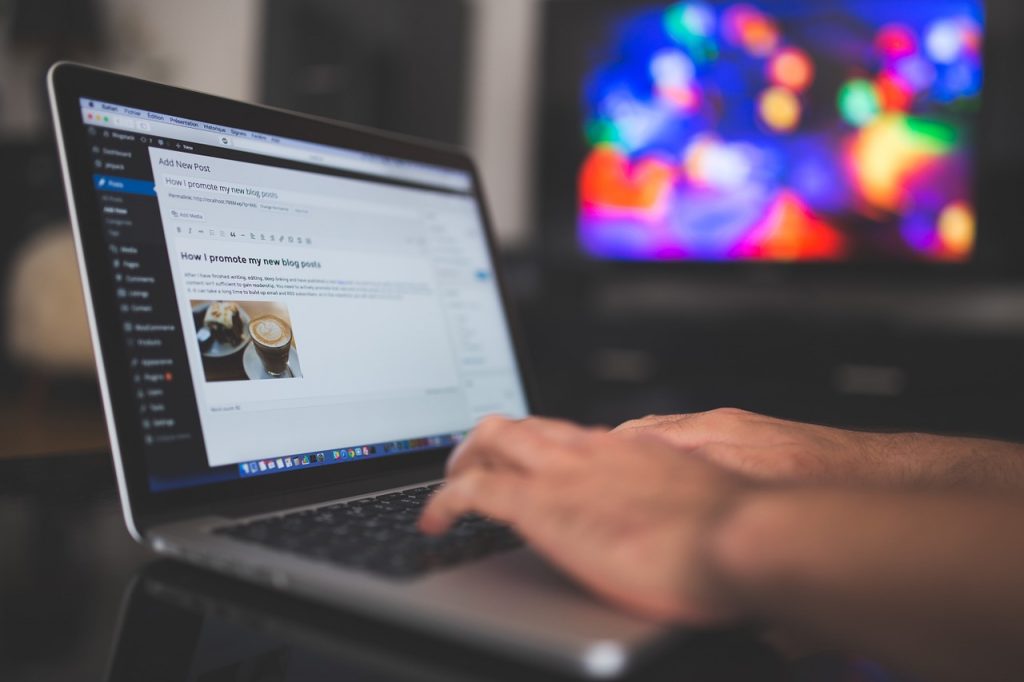 WordPress SEO trends are essential to keep tabs on in today's highly competitive digital ecosystem, putting yourself in front of the right audiences and boosting your visibility in the SERPs is difficult. To rise above the competition and rank high, you need to optimize your WordPress site for search engines. However, SEO isn't something you can implement and then totally forget about it. Google is getting smarter day by day and its algorithms are constantly evolving. To keep track of these changes and stay competitive, you need to keep pace with the latest SEO trends.
This s why we've created this brief list of the hottest WordPress SEO trends and tips on how to get them to work for you.
Implement Accelerated Mobile Pages (AMP)
Google has recently rolled out its Accelerated Mobile Pages Project. Namely, they have decided to strip out the technical features that make our sites slow, such as third-party JS or cookies and simplify the core elements of their AMPs to what they consider to be the bare minimum. And, the results are astonishing- lightweight pages designed to provide mobile-optimized content that loads impressively fast.
Precisely because of that, AMP is now used by 900,000 websites and powers over 2 billion pages. One of them is The Washington Post that claims that AMPs have enhanced their CTR by astonishing 50%. Some other benefits of implementing AMPs are improved visibility in the SERPs, better mobile browsing experience, more traffic, reducing bounce rates, and boosting customer engagement, conversion, and retention rates.
Now, there are a few basic steps you need to take to set up AMP for WordPress, including:
Installing the AMP plugin by Automatic, as it makes your AMPs work. Some other significant plugins you could add are AMP for WP — Accelerated Mobile Pages and Glue for Yoast SEO & AMP.

Configure your plugin settings to personalize the feel of your accelerated mobile pages.

Use Google Analytics to track the performance of your AMPs.

Test your AMP setup. Tools like Google's AMP Test, Chrome Dev Tools Console, and AMP Validator can help.

Submit your most vital AMP URLs for indexation. All you need to do is log in to your Google Search Console account, search for "submit to google" in Google search and submit your URL directly.
Use Structured Data
Structured data, also known as Schema markup, is incredibly important for your SEO efforts. It stands for your site's metadata, meaning that it contains the most important information about your site and lets the search engine find this information faster. Even though it's not a ranking factor, it may give your rankings a notable boost, as it gives Google the opportunity to understand the context around your content and display more information about your site in the SERPs. Rich snippets can also boost the CTR, which is immensely important in Google's overcrowded search results.
Implementing schema markup to your WordPress site is simple. There are numerous plugins you could choose, including:
Schema Pro

WP Review Pro

All In One Schema.org

Rich Snippets

Rich Reviews

Schema App Structured Data
Now, you need to choose the structured data plugin based on your needs. For example, All In One Schema.org will work for you if you want to include the basic schema markup, while WP Review Pro is great for adding review boxes. On the other hand, Schema App Structured Data offers numerous advanced features and can generate the schema markup for your whole site.
Invest in Content Marketing
Content marketing has remained one of the most significant investments for any digital marketer. Irrespective of your industry, goals, and target audience, creating valuable, informative, and interactive content helps you stand out from the competition and position yourself as an authoritative online resource. As such, it's one of Google's greatest ranking factors, as it proves your site's relevance, drives qualified traffic, improves customer engagement and conversions, and earns loads of high-quality backlinks.
Now, there are a few steps you need to take to build a solid content marketing strategy.
For starters, define your goals. Do you want to boost sales, increase brand awareness, or simply improve customer engagement? The content you create needs to align with your objectives.
Research your audience. To create the content that resonates with your target audience, you need to segment them and create buyer personas. This is where social networks shine. You can leverage social media monitoring to keep track of what brands and content resonate with your readers and tailor your content strategy to their needs.
Experiment with the types of content. Apart from traditional articles, you should also try out visual content, podcasts, original research, videos, lists, and case studies that also drive lots of qualified traffic and boost people's engagement.
Develop a unique brand tone and voice. You need to make your content highly authentic and recognizable. Instead of writing content for the sake of gaining traffic and links, you should focus on the value you bring to your customers. Reap the benefits of storytelling to create an engaging narrative around your brand and connect with your readers on an emotional level.
Add the consistency to your site's blog by creating a detailed content marketing calendar and scheduling your posts.
Invest in the right WordPress plugin to boost your content efforts. Here are a few suggestions:
Word Stats counts keywords and words for your blog, as well as analyses the text readability.

PrePost SEO checks plagiarism, duplicate content, meta tags, broken links, keyword density, and image optimization for you.

Editorial Calendar lets you see all your posts and arrange them easily.

WP Keyword Suggest gives you amazing keyword suggestions to boost your content.

Easy Content Templates lets you create custom content templates for your new posts and save them for future use.

SEO Internal Links automatically provides internal links for your site and allows you to create custom keyword lists.
Optimize for Voice Search
Voice search has been gaining lots of popularity recently. And, the most beautiful thing about it is that Google is making it accessible to anyone with a smartphone. Most importantly, it makes our search queries more natural, smoother and faster, as we don't even have to look at the screen to get answers to our questions.
Now, here are a few elements you need to optimize for voice search:
Optimize your pages for questions, as the majority of voice search queries are question-based.

Target long-tail, conversational keywords, as people are conducting descriptive and natural queries when looking for answers via voice search.

Use the structured data mentioned above to get Google to present your page as a search result.

Optimize your site's speed, as voice search is all about providing accurate information instantly. Some of the most powerful

plugins you could use to speed up your site

are Perfmatters, WP Fastest Cache, Cache Enabler, and WP Super Minify.

Optimize your site for mobile users. The golden rule of making your site responsive is that your content should remain the same on mobile devices, but be optimized for them. App Presser, WPtouch, Jetpack by WordPress.com, and Max Mega Menu are just some of the numerous

plugins that may boost your mobile searchers' experience

.
Don't Forget the Basics of WordPress SEO
Keeping pace with the latest WordPress SEO trends is critical to stay competitive. However, to give your site a noticeable boost, you first need to familiarize yourself with the basics of WordPress SEO. Here are a few steps you should take to rank higher in the SERPs.
Check your visibility on Google. Namely, WordPress has an inbuilt option to hide your site from search engines before it's ready to go live. Find the "Reading" section in "Settings" and ensure its "Search Engine Visibility" feature is unchecked.

Make sure your URLs are user- and SEO-friendly. They need to contain your major keywords, be spam-free, and clearly tell Google or visitors what your page is about. To update your permalink structure, go to Settings>Permalinks, check the "Post Name" option, and save changes.

Choose between www (https://www.domainname.com) and non-www (https://domainname.com) for your new site. As Google sees these two options as two different sites, you need to select one. Find "General" under the Settings page and add your desired URL to both "WordPress Address" and "Site Address." If you're already using an SEO plugin, the plugin will automatically implement canonical tags to tell search engines which version of your site to index.

Invest in your site's security. First, update your plugins regularly. Second, invest in the right security plugin, such as Sucuri Security, Wordfence Security, or BulletProof Security. Finally, switch from HTTP to HTTPS. There are numerous

plugins that will help you move your site to HTTPS

, including Really Simple SSL, CM HTTPS Pro, and WP Force SSL.
Over to You
Search engine optimization is still the backbone of your online presence. It not only boosts your rankings, visibility, and traffic but also helps you position yourself as a trustworthy online resource. Most importantly, it's all about user-friendliness and building stronger customer relationships.
Don't forget that the turbulent SEO industry is changing at an astounding rate. So, to stay relevance, keep pace with the latest WordPress SEO trends and run continuous audits to see what strategies work or don't work for you.
How do you optimize your WordPress site for search engines?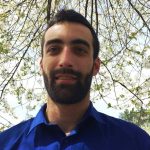 Post contributed by David Webb of BizzMarkBlog.com